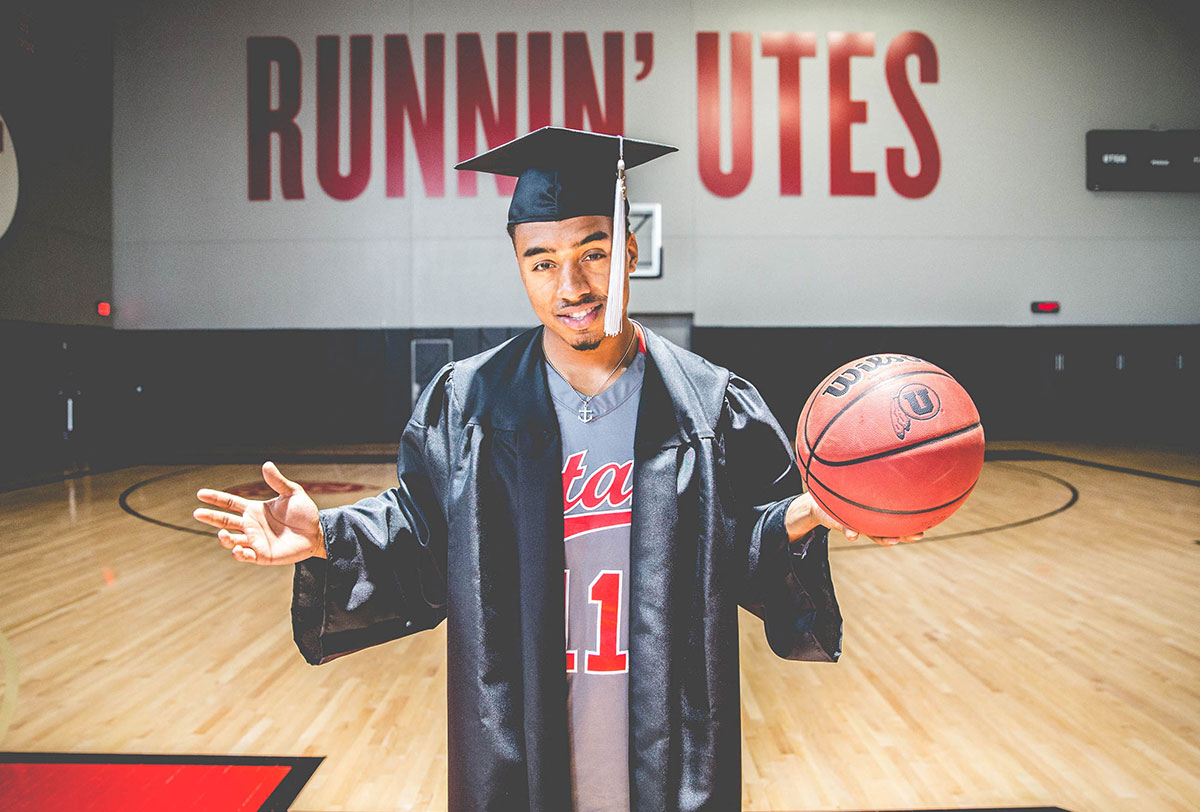 Brandon Taylor was named the 2015-16 Pac-12 Men's Basketball Scholar-Athlete of the Year.
The APR accounts for eligibility, retention and graduation of all student-athletes on scholarship. It also provides a measure of each team's academic performance.
Utah had five sports (gymnastics, men's tennis, women's basketball, women's tennis, and volleyball) with perfect single-year APR scores of 1,000 in 2016-17. Volleyball earned a perfect single-year APR score for the fifth consecutive year, gymnastics received a perfect score for the fourth straight season, and men's tennis has been perfect for three years in a row.
Cross country, gymnastics and volleyball each registered perfect multi-year APR scores of 1,000 in the latest NCAA multi-year Academic Progress Report (APR) released in May 2018. The average for Utah's teams was 986 easily exceeding the NCAA minimum requirement of 930.
Those three teams, along with track, received public recognition from the NCAA for posting a multi-year APR in the top 10 percent of all athletic teams in the country.
Track also posted the highest multi-year APR score for the Pac-12, while cross country, gymnastics and volleyball were all tied for the top score in their respective disciplines.
The football (983) and men's basketball (985) teams posted the third-highest multi-year APR scores in the Pac-12 for their respective sports. Football produced a multi-year APR ranking in the top third of the Pac-12 Conference for a seventh-straight year.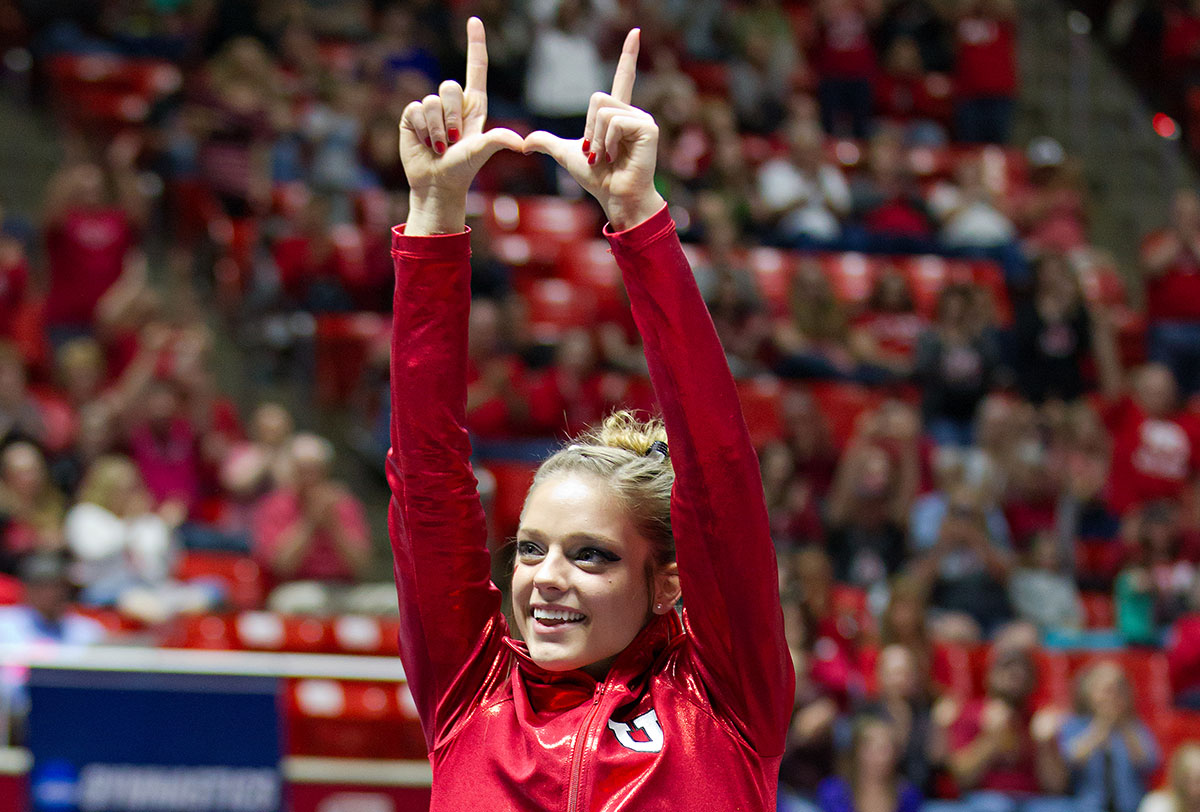 Breanna Hughes was named the 2016 Pac-12 Women's Gymnastics Scholar-Athlete of the Year.