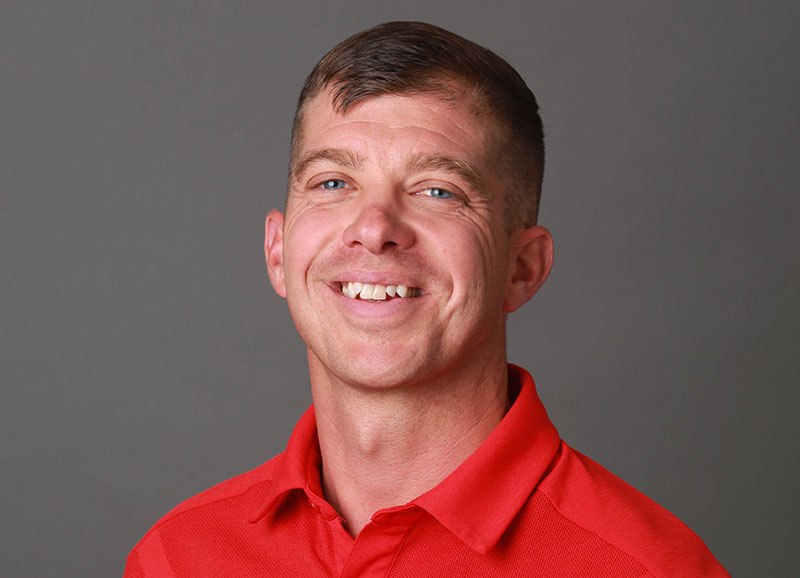 Chad Colwell
Assistant Coach
Chad Colwell is in his third season as an assistant coach for the Utes, overseeing the sprints, hurdles, jumps and multi-event athletes. He brings over 10 years of experience to Utah, coaching at the Division I, Division II and NAIA levels throughout his career.
In just two seasons at the U, Colwell guided the Utes to 13 indoor and 17 outdoor new all-time top-10 times/marks, which includes an overall total of nine that rank among the school's top-three times and marks.
He was instrumental in helping guide Utah athletes to set three new all-time school records, which included Taylor Watson setting new all-time indoor times in both the 55 and 60-meter dashes, and Kolbi Sims setting a new school record in the heptathlon – a record that had been intact for nearly 12 full years. In addition, he oversaw Skyler Blair run a sub-minute 400-meter hurdles time (59.72), which ranked as the fastest time for a freshman in the Pac-12 and was named a regional qualifier.
During his first season in 2018, Colwell had great success in the sprints area as Alissa Atisme set a new school record in the 60-meter dash (indoor), while also helping guide Utah's 4x100-meter relay team set a new program record. The 2019 4x100-meter relay squad would go onto break that record, twice in the same season, giving the Utes three new record times in a matter of just two years.
Colwell previously served as assistant women's track and field coach at San Diego State. The Aztecs were ranked 16th in the final 2017 USTFCCA poll. While working at SDSU, Colwell was a volunteer assistant coach at the Chula Vista Elite Athlete Training Center (formerly the Olympic Training Center), working with respected jumps coach Jeremy Fischer.
Colwell was an assistant coach at Portland (2013-16), head coach at St. Martin's (2012-13) and head coach at Great Falls (2011-12). While working towards his master's degree, Colwell was a two-year volunteer assistant at Duke University. He was also an assistant coach at Cal Poly Pomona (2007-08) and Eastern Oregon University (2004-06), where he earned his bachelor's degree.