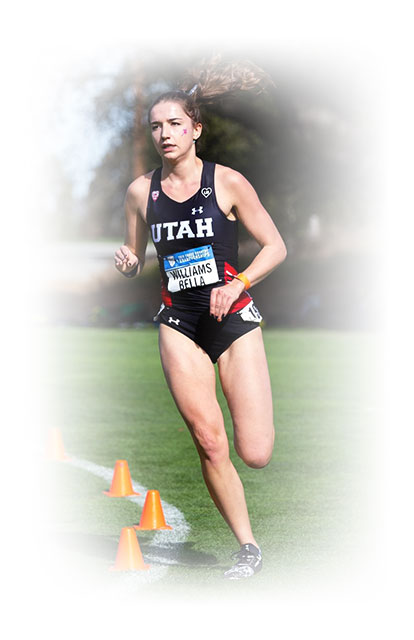 Bella Williams
2021 Track & Field Preview
The Utah track & field team looks to get out of the blocks with a strong start in 2021.
The Utes set five new school records, had 15 student-athletes enter or move up on the all-time performance list, and recorded a plethora of personal-bests in 2020. Chad Colwell, who was recently elevated to associate head track & field coach, has spearheaded Utah's continued progression and rise on the track & field side since his arrival four years ago.
Utah will have the majority of runners back from last season's team, including everyone who was a part of the school-record breaking 4x400 team in Lauren O'Banion, Skyler Blair, Oneillia Fuller and Jackie Martin. The quartet set the new record at last year's MPSF Championships with a mark of 3:40.39—which was good for fifth place. In addition, Sophie Ryan notched a new PR in the mile as well, registering a time of 4:45.51 that moved her into fourth on the all-time performance list.
Other notable returners for the upcoming season include Whitney Hessler, Brooklyn James, Maya LeBar, Ellie Lundgreen, Ruby Jane Mathewson, Taylor Watson and Jasie York. On the distance side, the Utes will have the services of Anna Busatto, Emma Christensen, Astrid Lindgren, Brooke Manson, Trina Moreno, Sarah Newton, Natalie Platil, Kennedy Powell, Poppy Tank and Bella Williams in addition to the newcomers.
Joining the Utes for the 2021 season on the track will be Kelise Davis, Delaney Gates, Bailey Kealamakia, Makenna McCloy and Annie Murdock. Davis, a transfer from Nevada, will be competing in sprints for Utah while Gates will see action in jumping events along with events on the track. The Utes also welcome a trio of locals in Kealamakia (hurdles), McCloy (sprints) and Murdock (sprints). Kealamakia hails from Kaysville and competed at Davis High School. McCloy ran at Tooele High School while Murdock attended Highland High School.
2021 Cross Country Preview
The cross country schedule has been moved to the spring due the COVID-19 pandemic. The Utes are coming off an historic 2019 season when they finished third at the Pac-12 Championships, fifth at the NCAA Mountain Region Championships and program-best 16th place at the NCAA Championships.
Kyle Kepler, who is in his 16th year at the helm, has guided Utah to three NCAA Championship appearances–including the program's first back in 2015.
Heading into the spring season, the Utes will have 19 returnees and welcome in six newcomers to the squad. Poppy Tank and Bella Williams highlight the group of returners after placing sixth and seventh, respectively, at the Pac-12 Championships last season. Fellow senior Trina Moreno, who finished 38th at Pac-12s, rounds out the list of returners who scored at last year's conference meet. Meanwhile, Ellie Lundgreen (21:01.8) and Emma Christensen (21:06.2) set new PRs in that 6K race to put every racer for Utah in the top-half of the competitors—an accomplished feat given the prowess of the Pac-12. Other notable returners for Utah include Astrid Lindgren, Sarah Newton, Brooke Manson, Natalie Platil, Karli Branch and Grace Burnett.
Meghan Curtin, who is a graduate transfer from Quinnipiac, leads the five newcomers for this upcoming season. Martina Conner, a highly-touted freshman from New Zealand, comes to Utah with a ton of experience—including six top-10 finishes in 2019 and winning gold in the New Zealand Championships U18 5K race. Local product Morgan Jensen (Alta HS) looks forward to making her debut at Utah. Colorado natives Maddie Reed (Mountain Vista HS) and Claire Rusovick (Mountain Range HS) will also make their collegiate debuts this season. Reed had a stout prep career, earning all-state honors and a top-10 finish at the state championship race as well as top-10 finishes on the track. Rusovick's resume is just as impressive, winning three-straight cross country championships on top of her accolades on the track.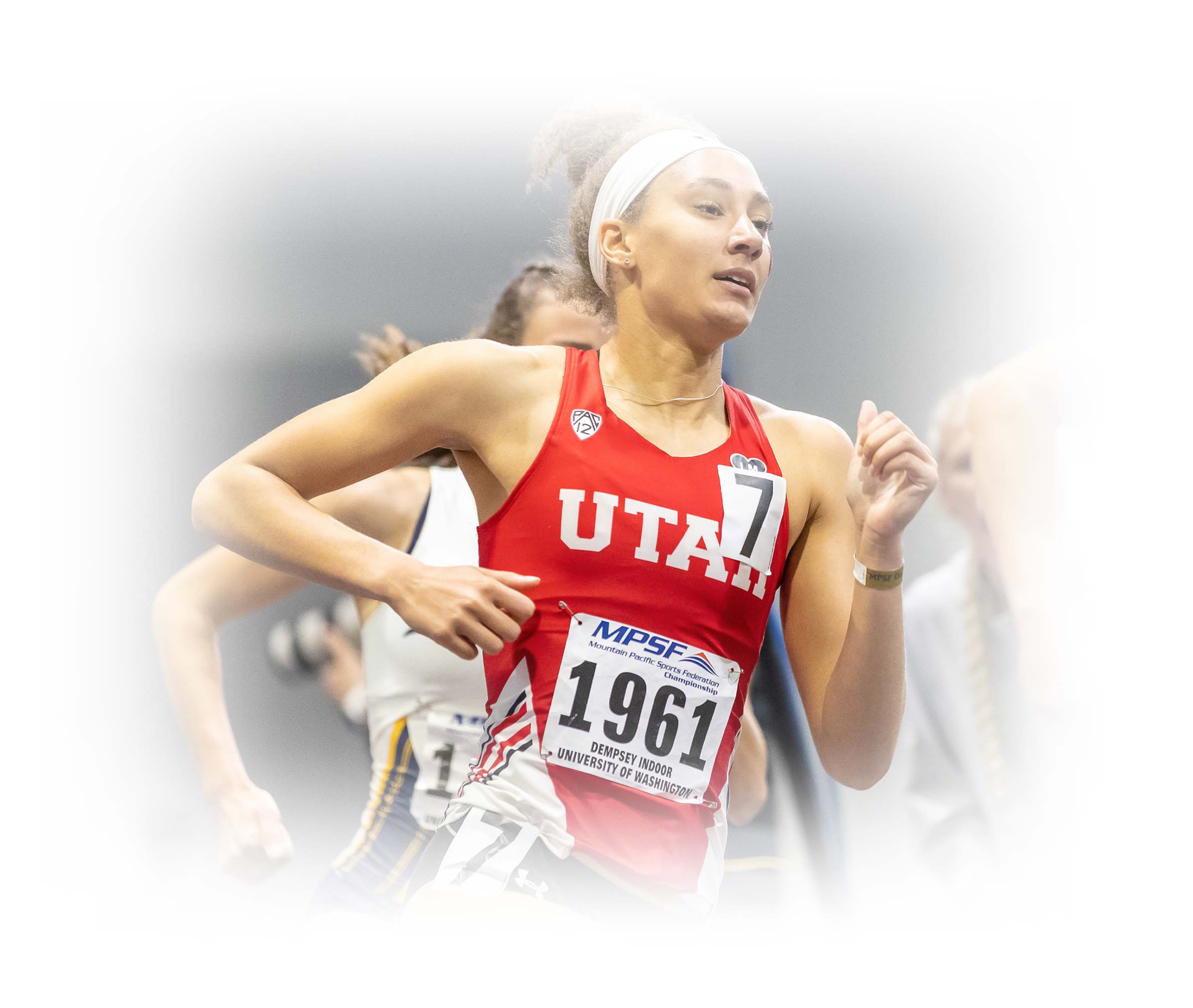 Brooklyn James