Infielders
Julia Noskin, an NFCA All-Region and All-Pac-12 selection, moves over to shortstop after starting every game at second base a season ago. She led Utah with 36 runs scored and nine stolen bases, while placing second on the team with 54 hits and third in batting with a .318 average.
Over at the hot corner will be sophomore Ellessa Bonstrom. She ranked sixth in the Pac-12 in walks and eighth in doubles last year. Bonstrom also hit .323 and slugged .645 against conference opponents.
Alyssa Palacios started 38 games at first a year ago. Newcomer Madi Jacobus, ranked the No. 71 player in the nation by Flo Softball, at takes over at second base.
Outfielders
The outfield features a pair of seniors, Alyssa Barrera and BreOnna Castaneda. Barrera, a two-time NFCA All-Region and All-Pac-12 selection, paced Utah with a .376 batting average (13th in the Pac-12). She also finished second on the team with 30 runs scored, nine doubles and a .599 slugging percentage (15th in the Pac-12). Her seven triples topped the conference and ranked fifth nationally. In conference play, Barrera hit .429 (5th in the Pac-12).
Castaneda can also clobber the softball after finishing second on the team last season with seven games of multiple runs driven in. She hit over .300 her first two seasons and has racked up more than 100 hits, 20 doubles and 65 runs batted in during her career.
Jordyn Gasper and Haley Denning are vying for the other starting outfield position. Denning was ranked the No. 52 player in the nation by FloSoftball.com in 2018 but missed last season.
Utility Players
Makayla Hurst is the most qualified member of this quintet after playing in 42 games as a freshman. The other options are all newcomers in freshmen Destiny Quiles and AJ Militello, and transfers Charlee Pond and Eli Espinosa.
Pond spent her freshman season at Ohio University, primarily playing in the infield. She started 41 games and hit .323. Espinosa spent last season at Texas.
Catchers
Katie Faulk started every game at catcher last season and bashed five home runs. Another option behind the plate is Makenna Calderon. Newcomer Julia Scardina was ranked as the No. 84 recruit in the nation by Extra Inning Softball.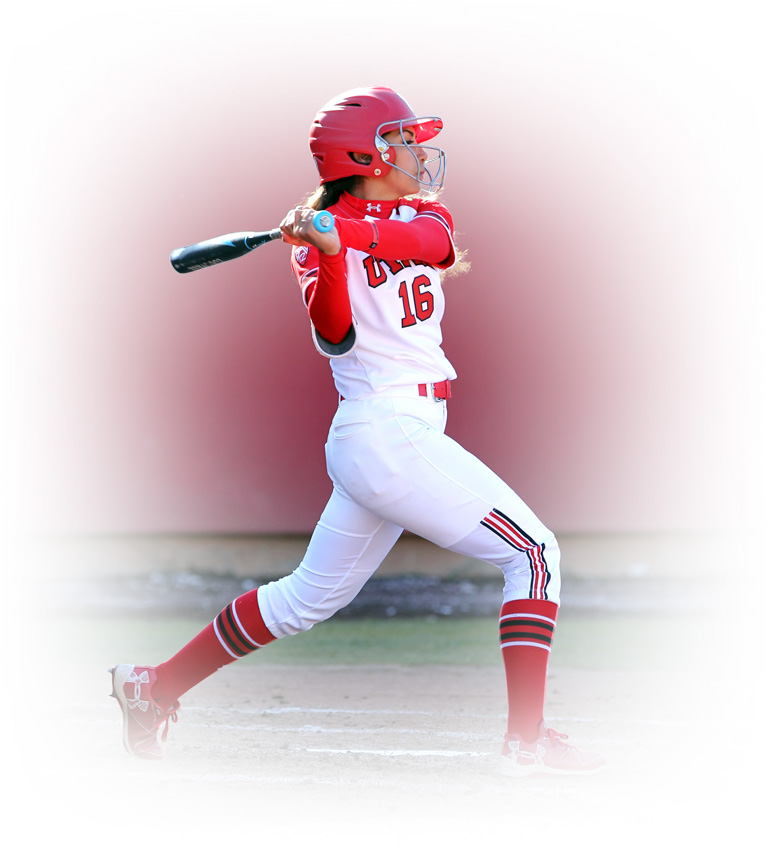 Alyssa Barrera
Outfielder Julia Noskin was named to the Pac-12 All-Freshman Team. Noskin hit .310 and led the team in runs (31), walks (15) and on-base percentage (.395). The Calabasas, Calif., native moved into the leadoff spot for the final 27 games of the season and hit .473.
A pair of juniors who have played prominent roles also return. Outfielder Alyssa Barrera had the team's second-best batting average (.322) and on-base percentage (.392), and ranked third in runs scored (27) last season. Utility player BreOnna Castaneda ranked third in batting average (.314) and top three in both doubles (8) and home runs (4).
To other players with significant starting experience return in senior outfielder Ally Dickman and sophomore shortstop Abby Robertson.