A year after having its championship push canceled in 2020 at the halfway mark, the Utah Ski team came back strong in 2021 to win the 14th national championship in the program's history.
This is the third national title in the past four NCAA Championships completed for Utah, dating back to 2017. The Utes also had 16 All-Americans, nine podium finishes and two individual titles in 2021. Utah's 554 final point total gave them a 31.5 point victory over second place Colorado.
Nordic
Utah took five of the six podium spots and scored a total of 197 points in the two women's races. Both individual wins came from Park City, Utah, native Sydney Palmer-Leger. After winning the 5-km classic the first day of Nordic competition, she came out strong again to capture the 15-km freestyle by 24 seconds. With two individual titles, Palmer-Leger lifted Utah skiing's all-time national titles to 78—including 33 by women's skiers and 11 by women's Nordic skiers. Her double victory marked the 12th time a Ute has won two races at a national championship event.
The 2021 RMISA Women's Nordic MVP Julia Richter—a 2019 NCAA Champion in the 5-km freestyle—was runner-up and freshman Novie McCabe finished third to give Utah a sweep of the top three in the 5-km. It was just the 10th podium sweep by a team at the NCAA Championships since skiing went coed in 1983.
In the women's 15K, Palmer-Leger came in first and McCabe was close behind in third to give Utah two spots on the podium. Richter finished in 19th place.
The men's Nordic team placed all three competitors in the top five of the 10-km classic, led by sophomore Luke Jager, who was runner-up. Sophomore Samuel Hendry was third and senior Bjørn Riksaasen was fifth. In the men's 20-km, Hendry paced Utah by finishing second. Riksaasen also earned All-America honors by coming in 10th while Jager finished 19th.
Alpine
On the men's side, Gustav Vøllo led the way in the giant slalom by finishing in third. Right behind him were teammates Joachim Lien, who came in fifth, and Wilhelm Normannseth, who was ninth. In the men's slalom, Lien placed fourth to earn his second All-America award at this year's Championships. Vøllo and Normannseth did not finish.
On the women's side, all three of Utah's women's competitors scored points in the slalom, led by Katie Vesterstein, who earned her first All-America honor with a 10th place finish. Katie Parker finished 15th and Sona Moravcikova placed 20th. In the giant slalom, Parker was 12th while Moravcikova and Vesterstein did not finish.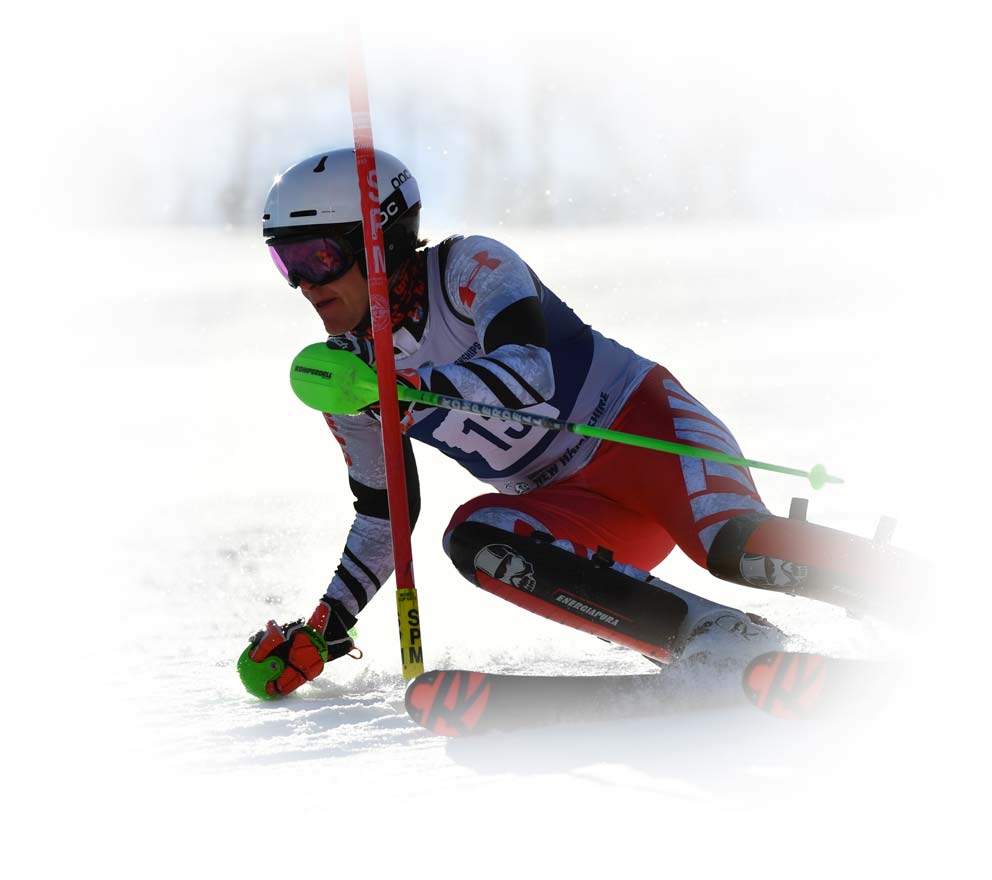 Joachim Lien