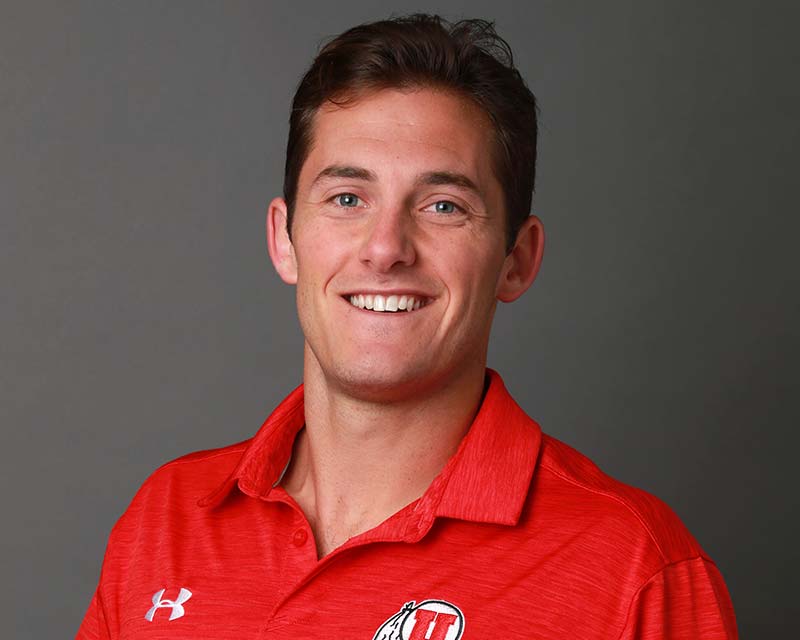 Marcus Holman
Offensive Coordinator
Utah Lacrosse Podcast – Marcus Holman
Professional lacrosse all-star Marcus Holman begins his first season as the offensive coordinator at Utah after spending the last two seasons as volunteer assistant coach. He'll enters his fifth year overall with the program, having assisted with the transition from club to NCAA competition.
Holman helped the Utes continue to grow offensively in their second year as a Division I team, registering 123 points in just six games – which was already 54-percent of last year's offensive output.
Holman is a six-time professional all-star (2019 PLL; 2014, 2018 Team USA; 2016-17 MLL). He led the Premier Lacrosse League in its inaugural season in 2019 for Archers LC with 23 regular season goals, had seven assists for 32 points, was nominated for the Eamon McEneaney Attackman of the Year award and earned All-Pro honors. Including postseason, he had 33 total goals to finish second in the league. Holman competed six seasons in Major League Lacrosse for the Ohio Machine after being drafted in the second round in 2013. He helped lead the Machine to the 2017 MLL Championship and was named Most Valuable Player.
Holman helped Team USA win gold at the 2018 FIL World Lacrosse Championship in Israel, finishing second on the team with 17 goals scored. He also helped the U.S. win a silver medal at the 2014 World Championships and was part of the bronze-medal winning team at the 2015 World Indoor Lacrosse Championship.
Holman was a three-time All-American at North Carolina, earning first-team honors as a senior in 2013. He was one of five finalists for the 2013 Tewaaraton Trophy. The 2013 ACC Player of the Year, Holman was two-time All-ACC (2012-13) and earned league rookie of the year honors as a freshman in 2010. He led the Tar Heels to the 2013 ACC Championship and was the tournament MVP while his 80 points that year led the ACC and ranks second all-time in a season at UNC. Holman finished his career with 213 points, which at the time broke a 40-year old school record and currently ranks second all-time in the Tar Heel record book.
After graduating from UNC Holman co-founded Attack 101 Lacrosse, hosting camps and clinics. He served as an assistant coach at Durham Academy (2014-15) and Cary Academy (2016) along with coaching at Bucktown Lacrosse, a club program in Raleigh, N.C.
Holman, who is originally from Baltimore, Md., earned his degree from North Carolina in communication studies in 2013. He is the son of Utah head lacrosse coach Brian Holman.