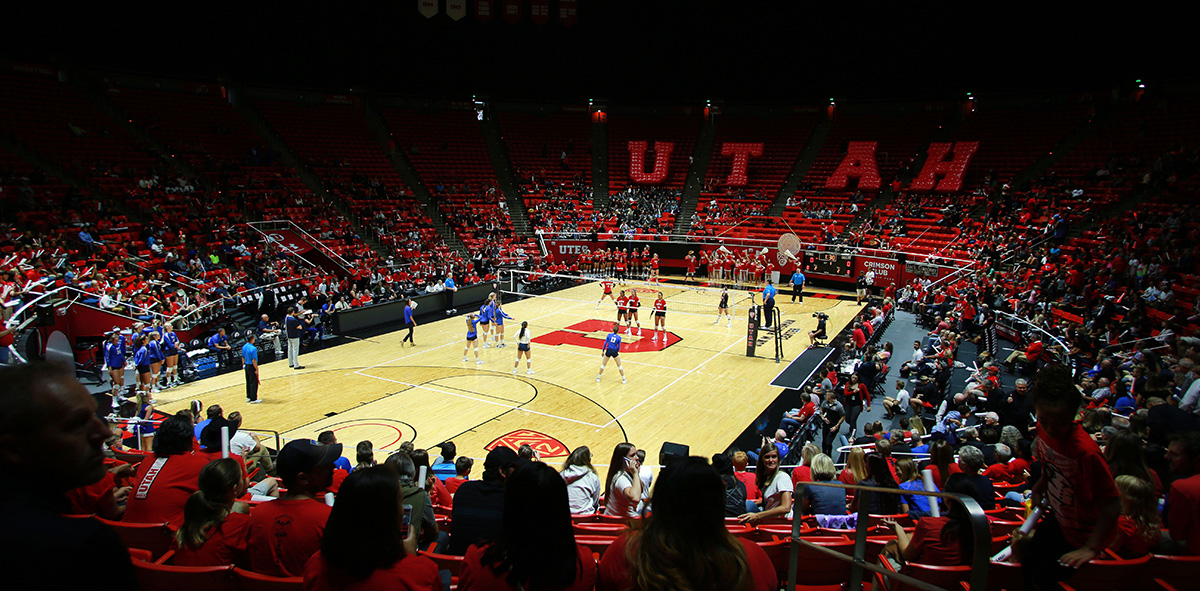 Women's Volleyball
The Ute volleyball team has made the Huntsman Center its permanent home since 2013. The largest crowd to watch a Utah home match is 4,637 fans against BYU on Sept. 14, 2017. The Utes averaged 2,017 fans per match in 2017.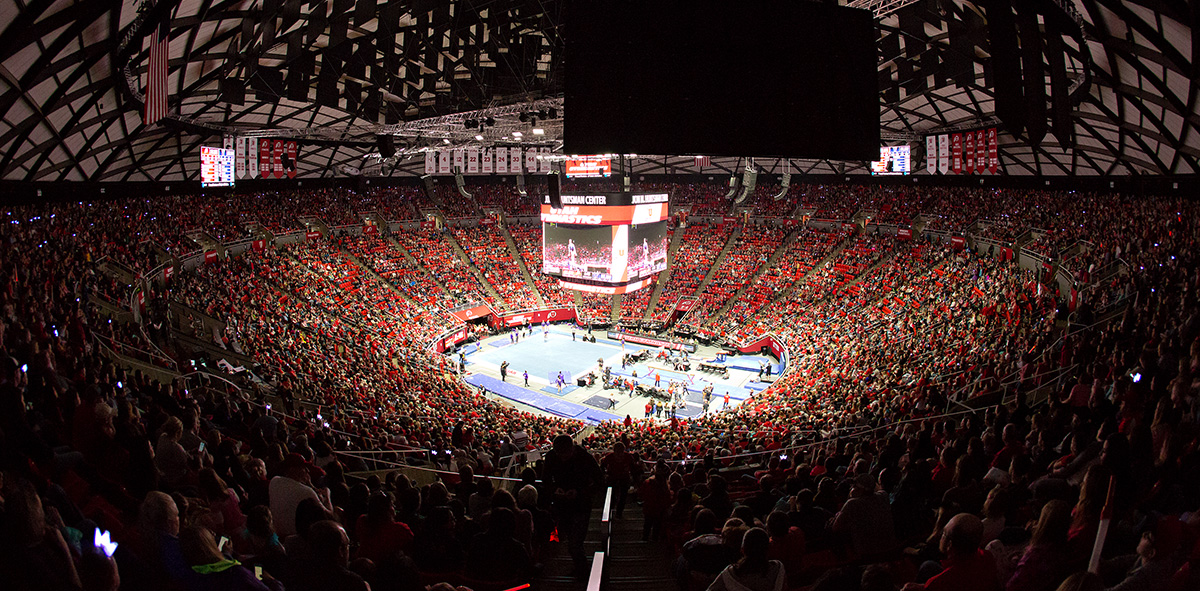 Women's Gymnastics
The Red Rocks led all women's sports in regular-season home attendance in 2018, averaging 15,139 fans. Utah has won eight all-women's sports attendance titles (2010, 2011, 2013, 2014, 2015, 2016, 2017, 2018)—including six straight—as well as 34 gymnastics attendance crowns. Utah's 15,244 average attendance in 2017 set the NCAA all-time record. Utah has averaged more than 14,000 fans a meet for the past 10 seasons. Utah once went 24 years and 170 meets (Feb. 20, 1979 through Mar. 23, 2002) without losing a dual meet. Including postseason competition, the Utes have won 95 percent of their home meets.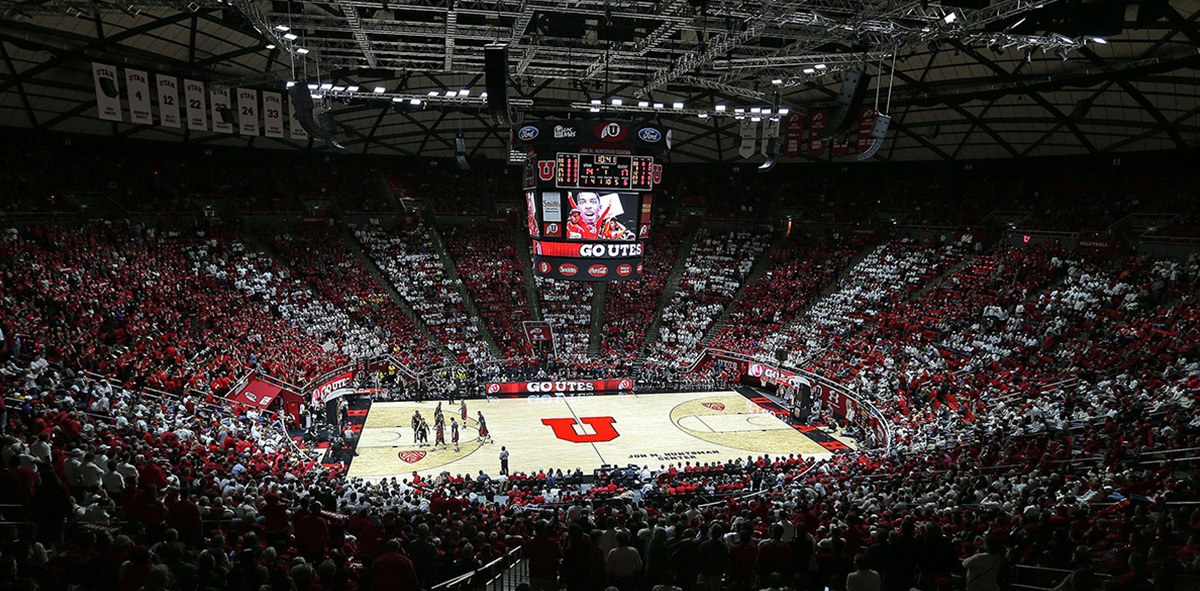 Men's Basketball
More than eight million fans have watched the Runnin' Utes in the Huntsman Center, where the team is 593-145 (.803) all-time with winning records in 42 of the last 43 seasons—including eight undefeated campaigns. Utah attracted a total of 216,914 fans for an average of 12,051 per contest in 2016-17. The Utes have drawn more than 200,000 fans inside the Huntsman Center in each of the past four seasons.
Women's Basketball
Utah women's basketball has won 500 games in the facility (.835 winning percentage), ranking in the top 20 among active NCAA Division I arenas. The Utes have had nine seasons without a loss in the Huntsman Center and recorded a 28-game home winning streak from Jan. 12, 1995 to Feb. 8, 1997. In 44 seasons, the Utah women's basketball program has only had two losing seasons at home.