The Team
Coming off one of the best seasons in program history that saw Utah win 24 matches and reach the Sweet 16, the Utes are looking to remain one of the country's top programs in 2018.
The Utes tallied a 24-10 overall record and notched their best Pac-12 record in program history by going 13-7 and finishing in fourth place in 2017. The program made its 14th appearance in the NCAA Tournament and won the Salt Lake City Regional to advance to the Sweet 16 for a third time.
However, there will be a different look to this team after losing three seniors who totaled 60 percent of the team's kills. The Utes do return seven players from last year's Sweet 16 team, including five starters.
Middle blocker Berkeley Oblad was an AVCA All-America, AVCA All-Pacific South Region and All-Pac-12 honorable mention selection. Oblad was third on the team with 300 kills and second on the team with 142 blocks last season.
Setter Bailey Choy enters her junior year having started 62 matches her first two seasons in a Ute uniform. A Pac-12 All-Academic second team pick, Choy is the eighth player in school history to become a member of the 2,000-assist club and the fifth player to net 1,000 assists in a season during the rally-scoring era.
Libero Brianna Doehrmann was named to the Pac-12 All-Academic first team in 2017. Her 3.40 digs per set ranked ninth in the Pac-12.
A pair of sophomore outside hitters made significant contributions last season. Dani Drews (formerly Barton) rounded out the team's top five in kills with 1.48 per set and hit .229. Kenzie Koerber ranked third on the team with 0.82 blocks per set and was sixth with 1.28 kills per set. Lauga Gauta will also play a prominent role this season.
For the second year in row, Utah's recruiting class was tabbed as top 30 in the nation by Prepvolleyball.com with three freshmen coming in along with two college transfers. The class includes two players ranked in the top 50 in the country as Kennedi Evans was ranked 23rd and Megan Yett was ranked 41st. Saige Ka'aha'aina-Torres was named the Star Adviser Hawaii Player of the Year and was also an Under Armour All-American.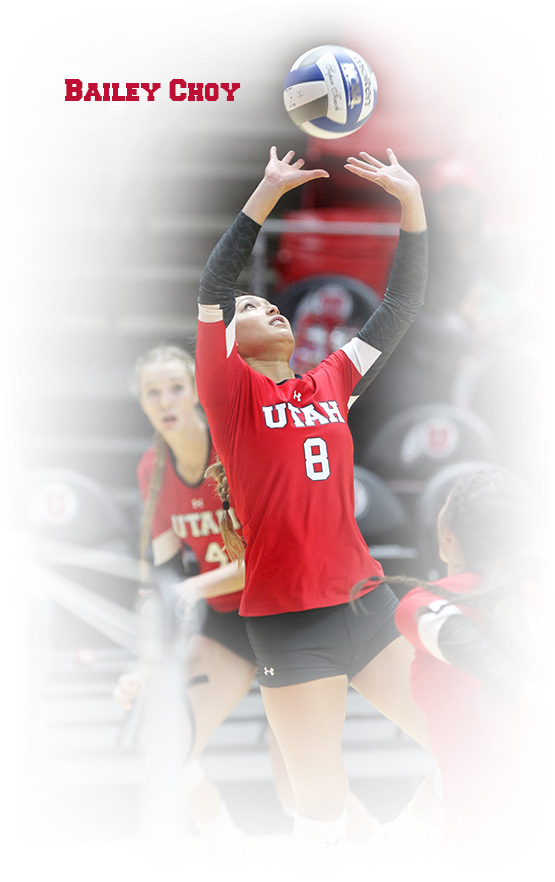 Beach Volleyball
The Utes hit the sand courts for their second beach volleyball season in 2018.
Senior Adora Anae and sophomore Dani Drews were both named to the Pac-12 Beach Volleyball All-Conference Team. It was Drews' second-consecutive second team honor while Anae made the all-league beach team for the first time. Anae and Drews played together as Utah's No. 1 pairing all season long, going 10-7 overall, which included a 1-2 effort in the Pac-12 Championships.
Utah finished 5-12 overall, more than doubling its win total from its first season.