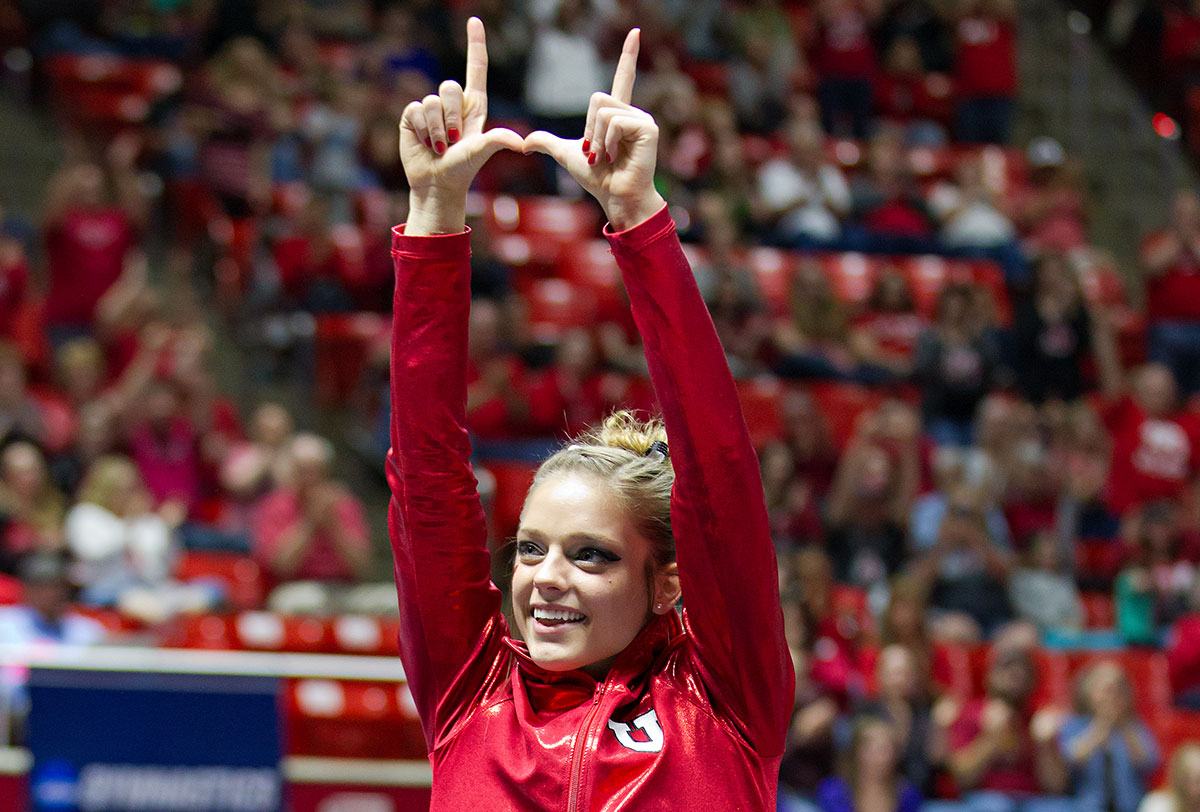 Breanna Hughes was named the 2016 Pac-12 Women's Gymnastics Scholar-Athlete of the Year.
Utah was once again near the top of the Pac-12 when the NCAA announced its latest multi-year Academic Progress Report (APR) in May 2016.
The APR accounts for eligibility, retention and graduation of all student-athletes on scholarship, and provides a measure of each team's academic performance. The average for Utah's teams was 987—up four points from last season-s average—while establishing a new department record for the third consecutive year and easily exceeding the NCAA minimum requirement of 930. Fourteen Utah teams improved their multi-year scores from a year ago.
Three teams (men's basketball, golf and cross country) placed first in the Pac-12 with perfect multi-year APR scores of 1000, while a fourth (football) tied Stanford for first in the Pac-12 with a multi-year APR of 983. All four of these teams were publicly recognized by the NCAA last week for posting a multi-year APR in the top 10 percent of all athletic teams in the country.
Three teams earned a perfect single-year APR for the third year in a row (men's basketball, volleyball and golf). Two other teams (gymnastics and cross country) received a 1000 single-year APR in 2014-15 for the second straight year. Others earning a perfect 1000 single-year APR this year were men's skiing and women's skiing, men's tennis and women's swimming.