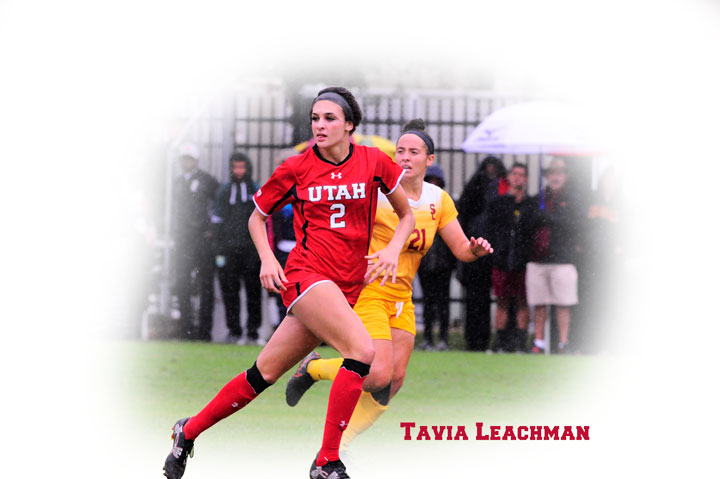 Utah women's soccer brings back an experienced team from the program's historic 2016 season, when the Utes advanced to their first-ever NCAA Sweet 16. Utah won 13 games—their most since 2006—and accrued their highest point total since joining the Pac-12.
The Utes return a pair of NSCAA All-Region and All-Pac-12 performers in Hailey Skolmoski and Tavia Leachman. Skolmoski is back, along with 80 percent of the team's scoring output from a year ago. Leachman is part of a completely intact backline. Both goalkeepers from 2016 return as well.
In 2016, Skolmoski became the first Ute to ever earn first team All-Pac-12 honors. Her 13 goals were the most for any Ute since 2007 and ranked 23rd in the nation, tops among Pac-12 players. Skolmoski is joined up front by four-year starter Natalie Vukic. In the attacking midfield role, Utah welcomes back Paola van der Veen. Limited due to injuries in 2016, the Dutch native led the team in assists and was named to the Pac-12 All-Freshman Team in 2015. Junior midfielder Eden Jacobsen started 19 games last season.
At center defender, Leachman burst on the scene and was one of three freshmen to start every game on the back line a year ago. Her partner in crime was Natalee Wells, who developed into a dangerous dead-ball specialist. She assisted on the game-winners vs. No. 9 UCLA and NCAA Tournament victim Texas Tech before adding another helper in the victory over No. 10 FSU. Defender Janie Kearl is one of two seniors on the roster and has played in every game the last two years.
In goal, July Mathias started 16 games for the Utes and finished 25th in the nation with a 0.67 goals-against average. She had a .859 save percentage, good for 21st in the nation. Carly Nelson started six games as a newcomer.